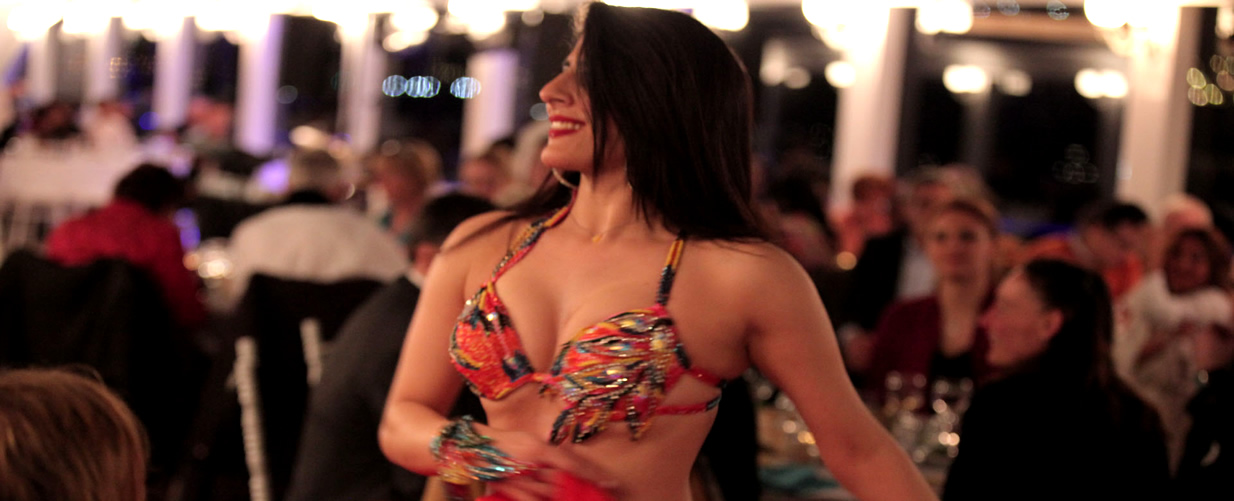 Dinner Cruise excursion is available everyday between November 22nd - December 31st
PRICE LIST
Currency of United Kingdom
Adult Price
34.16
Child Price
( Child Ages Between 4 - 9 )
17.08
Infant Price
( Infant Ages Between 0 - 3 )
FREE
PRICE LIST
Currency of Turkey
Adult Price
211,44
Child Price
( Child Ages Between 4 - 9 )
105,72
Infant Price
( Infant Ages Between 0 - 3 )
FREE
PRICE LIST
Currency of the Eurozone
Adult Price
39,00
Child Price
( Child Ages Between 4 - 9 )
19,50
Infant Price
( Infant Ages Between 0 - 3 )
FREE
PRICE LIST
Currency of United State
Adult Price
46,03
Child Price
( Child Ages Between 4 - 9 )
23,02
Infant Price
( Infant Ages Between 0 - 3 )
FREE
Bosphorus Dinner Cruise with Turkish dinner and drinks, Turkish Music and Dance
Chink your glass of wine or Raki as you pass through time and history on Bosphorus Dinner cruise. The mysticism and romance of Istanbul by night are best savored on our Bosphorus Dinner cruise

with an evening of fabulous Turkish food and traditional entertainment on board. As you glide down on the Bosphorus you are right in the midst of two continents Europe and Asia. The Bosphorus also connects two seas: the Marmara and the Black sea.


While dining and wining you'll catch sight of Istanbul's shimmering lights reflecting in the Bosphorus in a unique experience.
This cruise is one of the favourites among the international travellers in Istanbul.
Our guests on board receive any Turkish drinks, dine on a superb Turkish dinner, sip Turkish wine, beer or raki and dance the night away, while oriental music and songs from the Turkish most famous musicians ring out into the night air.
All in all, the evening is a fine accompaniment to Istanbul's fantastic sights.
Duration : Approximately 3 Hours

Price Includes : Cruise, Dinner, Turkish Drinks

Price Excludes : Gratuities, Personal Expenses

Restrictions : None

Bring along : Suitable clothes depending on weather, Camera

Pick - up time : Between 00:00 &

Drop-back time : Between 00:00 &


Availability

Dinner Cruise Excursion is available from Taksim, Sultanahmet, Sirkeci every from November 22nd until December 31st
Highlights of Dinner Cruise

Bosphorus Dinner Cruise, Drinks, Turkish Music and Dance
Page Tags

Bosphorus Dinner Cruise, Turkish dinner, Turkish Drinks, Turkish Music, Dance