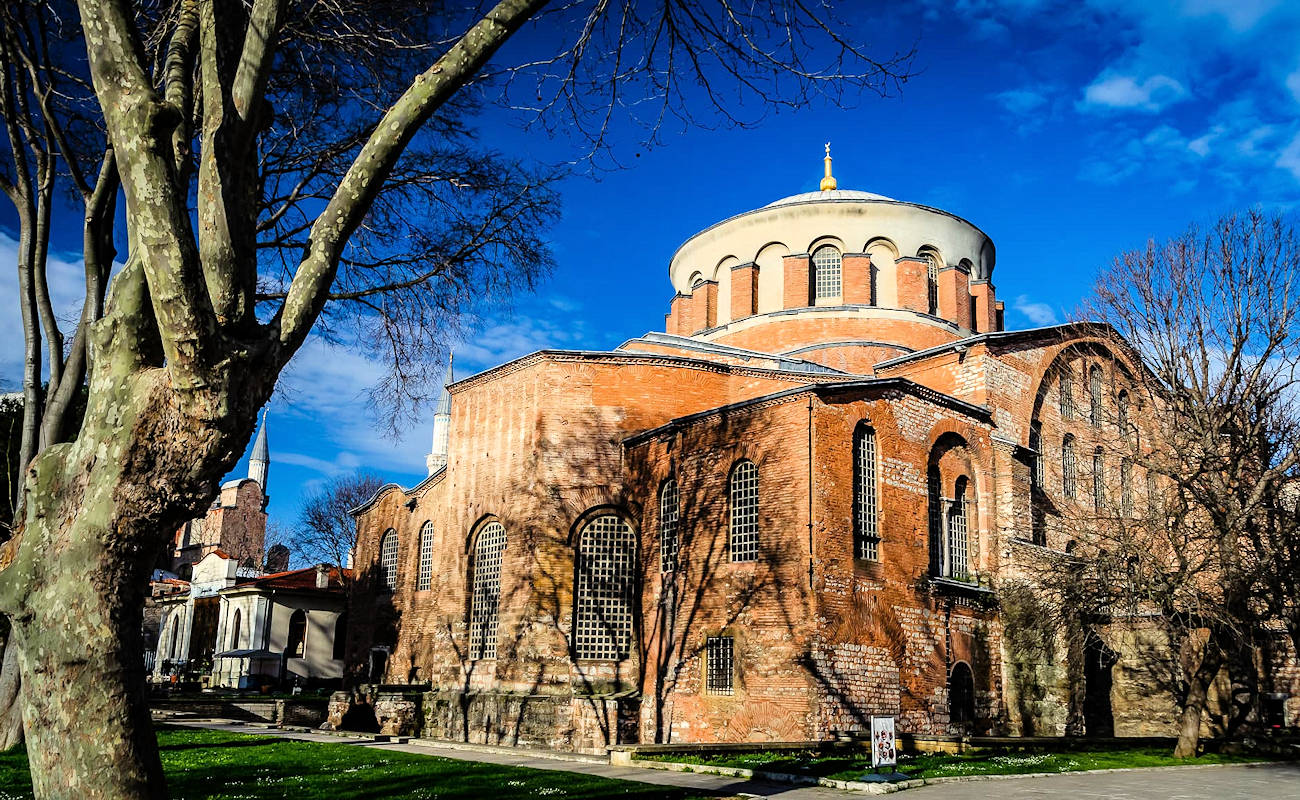 Ottoman Relics
Ottoman Relics. HAGIA IRENE CHURCH and TOPKAPI PALACE
Ottoman Relics, TOPKAPI PALACE
TOPKAPI PALACE was the principal palace of the Ottoman Empire between the 15th and 19th centuries. It has a remarkable collection of valuable gems, jewellery, thrones of sultans, costumes worn by sultans and their families, miniatures and the Holy Mantle, as well as the CHAMBER OF SACRED RELICS.
Please note that the Harem is not included in the visit programme and requires an extra entrance fee.
Ottoman Relics, HAGIA IRENE CHURCH
HAGIA IRENE CHURCH was constructed in the 4th century, alongside its neighbor, Hagia Sophia. The church's name translates to "Godly" or "Holy Wisdom" in Greek. Following the conquest of Istanbul, it became a part of the TOPKAPI PALACE grounds and was converted into a mosque, like other churches. There were no considerable structural modifications made to the building.
| | |
| --- | --- |
| Excursion Price: | 60 EURO |
| Excursion Type: | Istanbul Half Day Afternoon Tour |
| | Istanbul Walking Tour |
| Excursion Available in: | English and Spanish |
| Tour Days (in Spanish): | Monday and Saturday |
| Tour Days (in English): | Monday, Wednesday, Thursday, Saturday and Sunday |
Important Notice
TOPKAPI PALACE and HAGIA IRENE CHURCH on Tuesday
No pick up from Hotels
This tour is not operated on Tuesday and Friday